Estes Park Tours - Best Rocky Mountain Tours
Wildlife Tours & Photo Tours
Yellow Wood Guiding offers private Estes Park Guided Tours of Rocky Mountain National Park in Estes Park, Colorado. Our Estes Park Tours include Wildlife Tours, Photo Tours, naturalist led Best of Rocky Tours, guided Hiking Tours and winter Snowshoeing Tours. Avoid the crowds, see and learn more, and get the most from your Estes Park vacation by exploring with an expert Naturalist and Professional Photographer with decades of experience. Guided Tours also provide your Timed Entry Permit giving you full access to Rocky Mountain National Park.
Our Rocky Mountain National Park Tours are private, limited to 4 guests, and customized for you. We'll work to find what you want to see and point out things you never even thought to look for. Each tour is like having your own personal ranger show you the national park and its secrets that are often right out in the open but few ever notice. Our tours are for people who believe learning is fun and love to be amazed by nature.
Click Here to Compare Tour Options
Have you always wanted to see a Bighorn Sheep in the winter or Moose in the summer? On a Wildlife Tour you can see that and more. Learn how and where to take great pictures on a Photo Tour. Have a new experience Hiking or Snowshoeing, or just awe at the wonder of Rocky Mountain National Park through the eyes of a naturalist on our Best of Rocky Tour.
Yellow Wood Guiding has been offering private Estes Park and Rocky Mountain National Park Tours year-round since 2007, serving 8000+ clients. How can we make your Rocky Mountain National Park Tour one to remember?

Click Here For Availablity
Tours are limited to only 4 guests so you get personal attention. We only have 4 seats, and 4 sets of excellent gear. All tours are private so the only guests will be the people you invite. Yellow Wood Guiding strives to provide quality experiences for all of our guests. Virus Safety: Our Guide has had the Covid Vaccines, and been boosted. Since our tours are private you do not have to worry about any other guests on your tour.
Tours are designed for adults and have a strict age 12 and up policy. Kids 14 and over enjoy the experience most due to the science being presented at a high school and college level. If your kids are under 16 please read the Safari FAQ to make sure this tour is for your family.
Each guest has access to the best gear available from Swarovski binoculars, Kowa spotting scopes, hiking poles, hand warmers, to professional Nikon camera gear to make the most of your Rocky Mountain experience. We pick you up from your Estes Park hotel or lodging in a closed vehicle with heated seats so you stay warm traveling in comfort.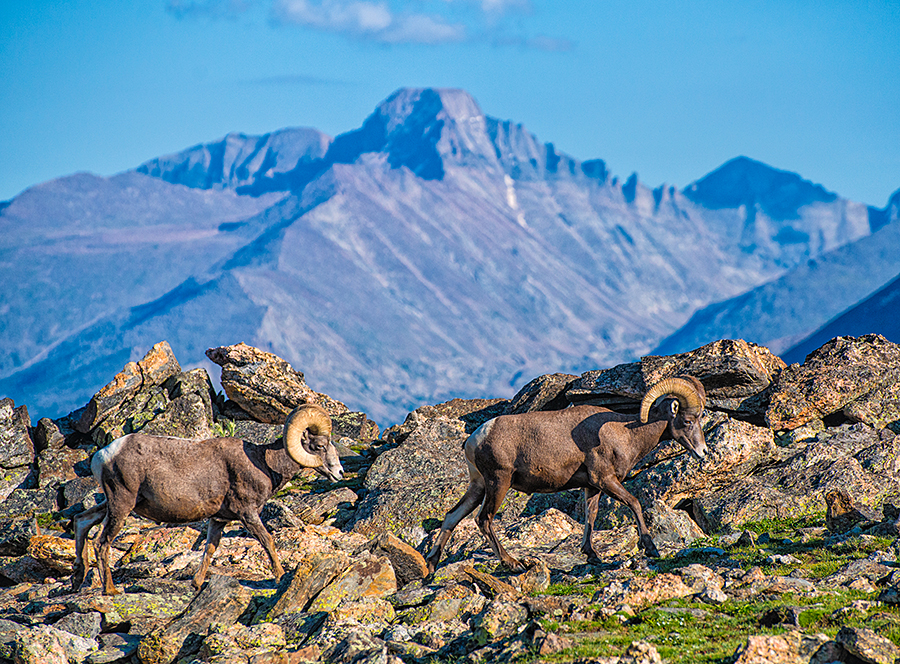 Yellow Wood Guiding is Authorized by the National Park Service, Department of Interior to conduct services in Rocky Mountain National Park. Fees for service are strictly for educational nature experiences and photography instruction, not transportation.