The best place to see Moose might be Rocky Mountain National Park from mid- April to September when you have a chance of spotting them on a Wildlife Tour. April and May offer through the bushes sightings and rarely views at lakes with aquatic vegetation. Once Trail Ridge Road opens in late May, we nearly always spot a Moose or 10. June to July is a great time for cow Moose and sometimes calves, with June 10th -25th is the best time to see those cute tiny Moose babies. Moose give birth every other year on average, so some years are better than others for spotting calves. Select few eastern lakes in Rocky offer views morning and evening, but most reliable sightings are a longer drive. Larger Bull sightings become more common from later July through August into early September. By mid September sightings become much more rare.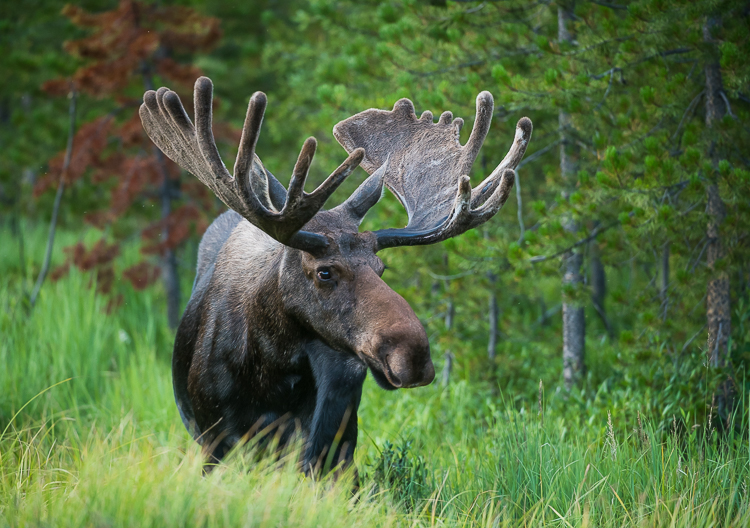 Learn about their behavior, biology, history and survival strategies that make moose one of the most requested animals in the Rockies.
Wildlife Tours involve a good bit of driving throughout the park, a number of stops, and generally only a few minor walks as we explore the park for animals. Depending on the season we will likely drive over Trail Ridge Road, to 12,183 ft and back to find wildlife or east of Estes Park depending on your goals. When we find wildlife, we will generally park the vehicle and get out if its safe. Some sightings are very close, others may be so far we can only see them through the spotting scope.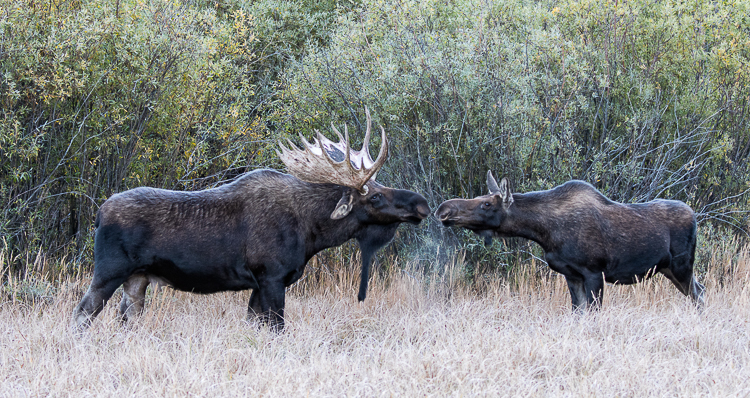 Tour Details: All tours are private, only the people you invite will come along. Groups are limited to four people to ensure each person has a quality experience with our naturalist. Limited to children 12 and up. Binoculars are available for each person as well as use of a spotting scope to really bring those distant creatures into view. Be sure to bring a jacket, hat and gloves as the evenings cool off fast as the action gets going. Sunscreen, eco-friendly and optics friendly bug spray, water and healthy snacks are provided for all guests.
*Not included: Park entrance fees are $30 Day pass per car, $35 Week Pass per car or $80 for an annual pass. If you have a Senior, NPS Annual, or US Veterans and Active Duty Pass it is free as long as you have your pass and ID. I do not charge for a pass, as many folks already have one.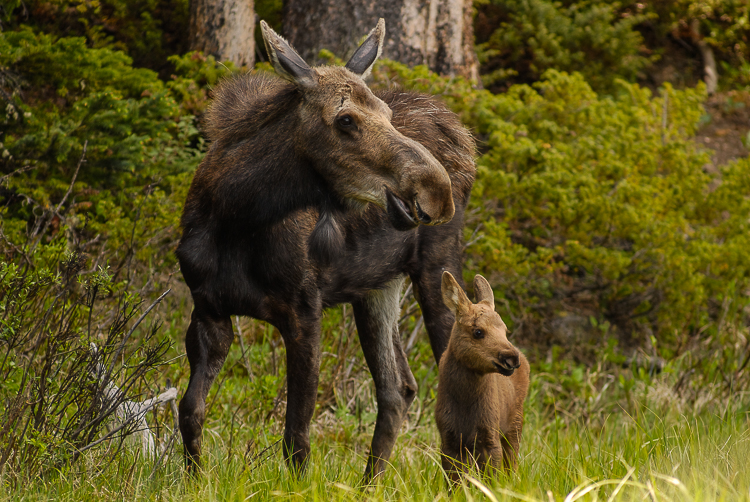 Check Availability
Wildlife Tour Fees (Total Is Shown NOT Per Person, Rate Is The Same For 1 Or 2 Guests)
| | | | | |
| --- | --- | --- | --- | --- |
| Guests | 1 | 2 | 3 | 4 |
| 4 Hour Tour (Most Recommend) | $310 | $310 | $355 | $400 |
| 6 Hour Tour | $465 | $465 | $530 | $595 |
| 8 Hour Tour | $655 | $655 | $725 | $800 |
Yellow Wood Guiding is Authorized by the National Park Service, Department of Interior to conduct services in Rocky Mountain National Park. Fees for service are strictly for educational nature experiences and photography instruction, not transportation.