Best of Rocky Tours - Naturalist led
Best of Rocky Tours are learning and experience focused on the best Nature, Ecology, Glacial Lakes, Valley Vistas, Tundra, and Mountains Rocky has to offer. Travel with our naturalist on the road and on foot to explore Rocky Mountain National Park from its glacial valleys, mountain forests, and the amazing tundra at 12,000 feet above sea level. Our naturalist will guide you to those special places most folks pass by or point out things most people would never notice.
Visit spots along the park's roads and trails, and look at them through the trained eye of an experienced naturalist. This is much more fun and educational than just driving, stopping, looking for a moment, and moving on. We will dive into the details of the park and what makes it tick, so you can truly appreciate the grandeur of what you see.
Each trip is customized to your interests, we can discuss and focus on anything, such as seeing a waterfall, or just roaming the meadows looking for cool plants or birds. Nature's stories are amazing, all you need to do is have someone point them out and you will never see the world the same. Our naturalist is well versed in Rocky Mountain National Park's wildlife, birds, flowers, geology, local history, and much much more.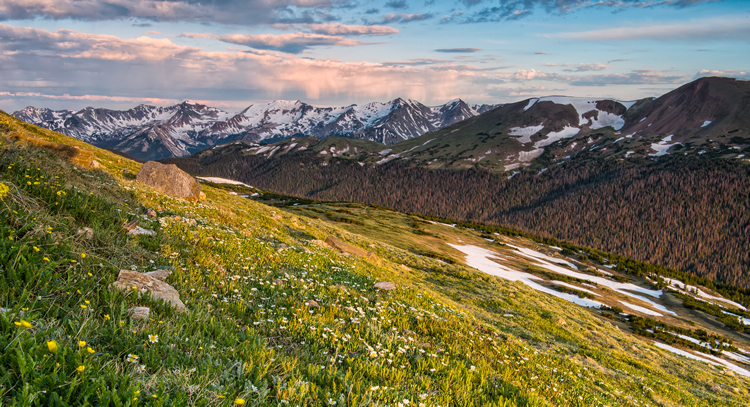 Locations we may visit depending on your goals:
Bear Lake Corridor Area: Bear Lake, Sprague Lake, Moraine Park, Glaicer Creek
Eastern Rocky Lower Valleys: Upper Beaver Meadows, Horseshoe Park, Alluvial Fan Falls, Endo Valley
Trail Ridge Road: Many Parks Curve, Rainbow Curve, The Knife Edge, The Ute Trail, Forest Canyon Overlook, The Rock Cut, Gore Range Overlook, The Alpine Visitors Center, Medicine Bow Curve, The Continental Divide at Poudre Lakes, Farview Curve, Holzworth Historical Site, Colorado River.
If you want to see some amazing sights and you are willing to hike be sure to check out the Hiking Tours.
Nature Tours are more trail oriented to really get into the amazing details and stories mother nature holds. We never hike very far, there is just too much nature to see. We'll also drive to various locations in the park, but spend more time on the stories and topics that you're most interested.
Note: We can mix a Nature Tour with a Wildlife Tour. Let us know what you're most interested in.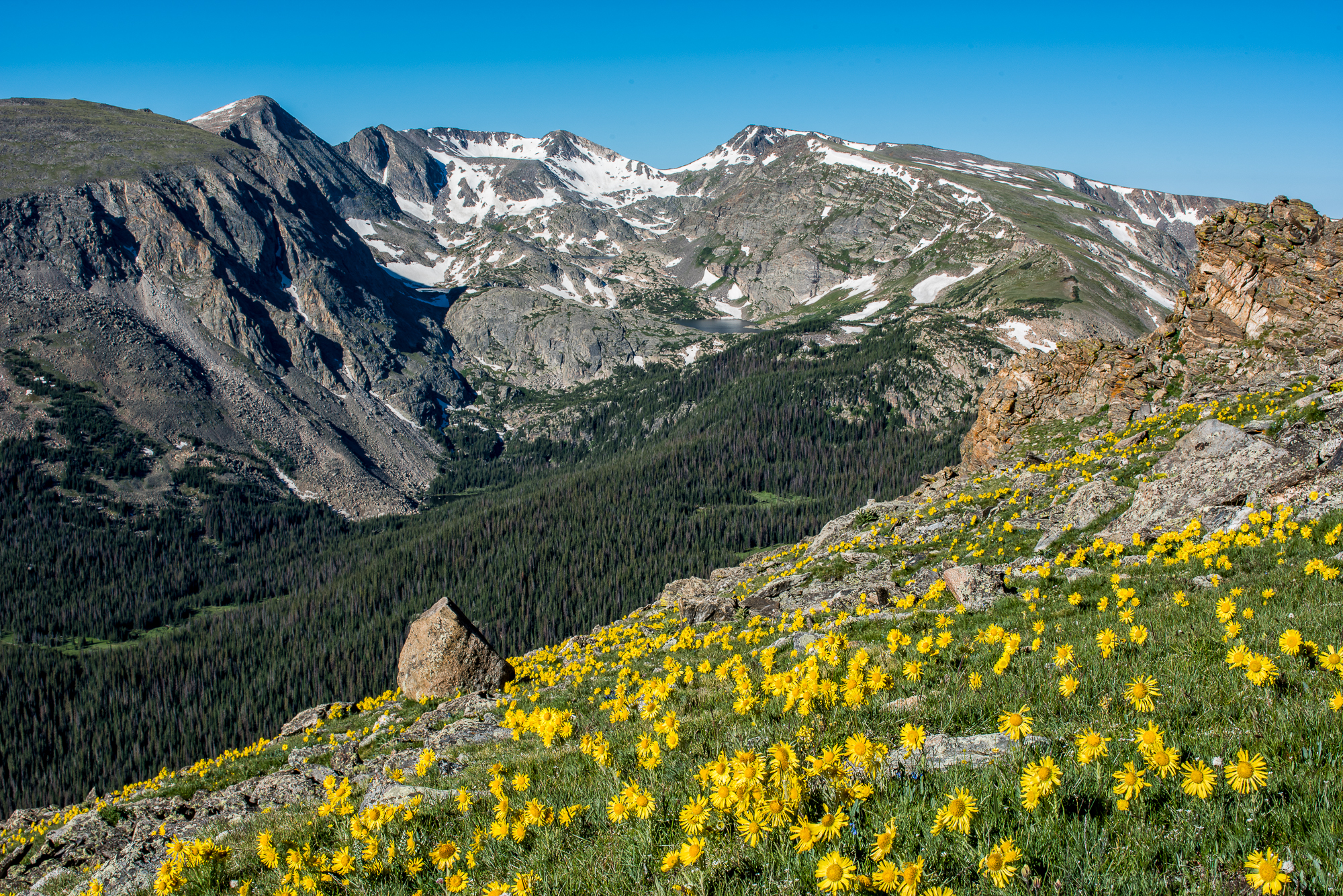 Click for Season Highlights

Spring
Summer
Fall
Winter
Tour Details: All tours are private, only the people you invite will come along. Tours are absolutely limited to 4 guests. Limited to children 12 and up. If your kids are under 16 please read the Safari FAQ to make sure this tour is for your family. Binoculars are available for each person as well as use of a spotting scope to really bring those distant creatures into view. There are a number of stops where we can use the park restrooms. Sunscreen, eco-friendly and optics friendly bug spray, water and healthy snacks are provided for all guests.
*Not included: Park entrance fees are $30 Day pass per car, $35 Week Pass per car or $80 for an annual pass. If you have a Senior, NPS Annual, or US Veterans and Active Duty Pass it is free as long as you have your pass and ID. I do not charge for a pass, as many folks already have one.
Yellow Wood Guiding is Authorized by the National Park Service, Department of Interior to conduct services in Rocky Mountain National Park. Fees for service are strictly for educational nature experiences and photography instruction, not transportation.
Check Availability
Summer Tour Fees (Total Is Shown NOT Per Person, Rate Is The Same For 1 Or 2 Guests)
| | | | | |
| --- | --- | --- | --- | --- |
| Guests | 1 | 2 | 3 | 4 |
| 4 Hour Tour(Most Recommend) | $310 | $310 | $355 | $400 |
| 6 Hour Tour | $465 | $465 | $530 | $595 |
| 8 Hour Tour | $655 | $655 | $725 | $800 |