Estes Park Wildlife Tours
Rocky Mountain National Park Wildlife Tours are high on the list for many guests. If you like Discovery, Netflix, or BBC nature specials you will absolutely love to learn on a Wildlife Tour.
On a Wildlife Tour we will try to find the various large and small animals in Rocky Mountain National Park including Elk, Moose, Bighorn Sheep, Mule Deer, Marmots, Pikas, Chipmunks, Ground Squirrels, and if we are lucky Coyotes and birds of prey. On evening tours another option you can chose is to forgo the Moose and target a small Beaver pond, and Muskrats instead. Rocky is not a great place to find Black Bears, with only 3-5 sightings a year on our tours. Elk and Pika are the stars of Rocky, with Bighorn Sheep and Moose being great targets as well.
Click Here for Your Chances of Seeing Wildlife
Wildlife Tours start before sunrise for a morning trip, Evening tours start about 3 to 3.5 hours before sunset. All of our rare sightings happen close to dusk or dawn so we will be driving in the dark in the beginning or ending of the tour. Mornings and Evenings usually result in similar sightings. Mornings on average give us cooler temps and less crowds, sometimes closer sightings of Elk, but very early starts. Evenings offer similar sightings but higher temps can limit sighting duration, and more chance of storms with a later afternoon start.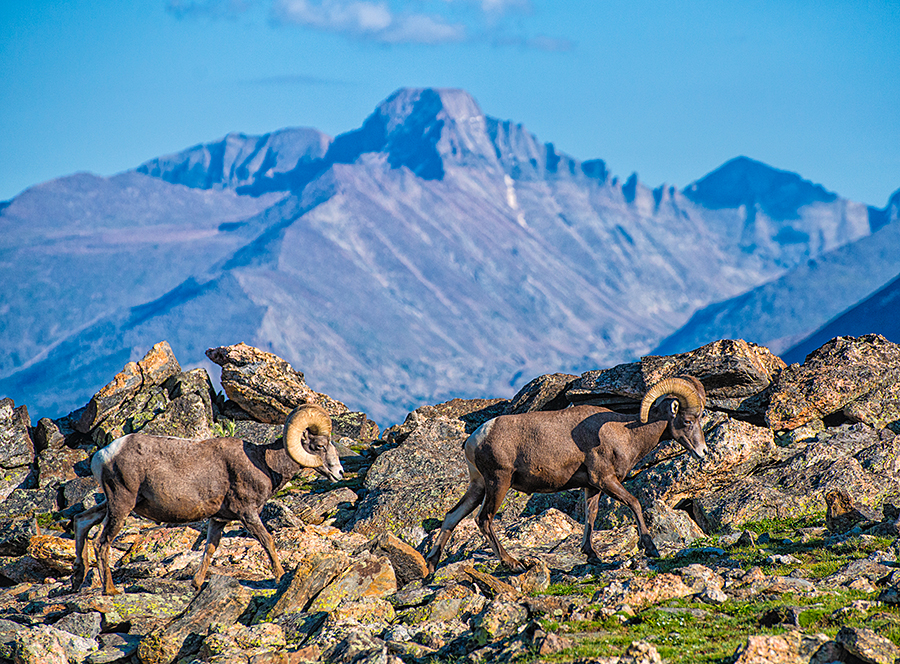 Wildlife Tours involve a good bit of driving throughout the park, a number of stops, and generally only a few minor walks as we explore the park for animals. Throughout the tour we will be sure to talk about all the great and amazing stories each one of these creatures have. June through August we will likely drive over Trail Ridge Road, to 12,183 ft and back to find wildlife in the summer months. When we find wildlife, we will generally park the vehicle and get out if its safe, and for close sightings we will stay in the vehicle. Some sightings are very close, others may be so far we can only see them through the spotting scope.
Binoculars and spotting scopes are provided for every guest and with them we can often find wildlife that most other folks never see. Guests can use our top of the line Swarovski and Leica Binoculars for great views, and Kowa Spotting Scopes for very distant animals. Our record for one day is finding 14 species on an 8 hour tour. We only see Black Bears 3 or 4 times a year, and have only seen a Mountain Lion three times (ask to see the video on my phone), both of these species are found in the park in very small numbers. Along the way we'll talk about why they are so rare and why wolves and grizzly are no longer found in the park.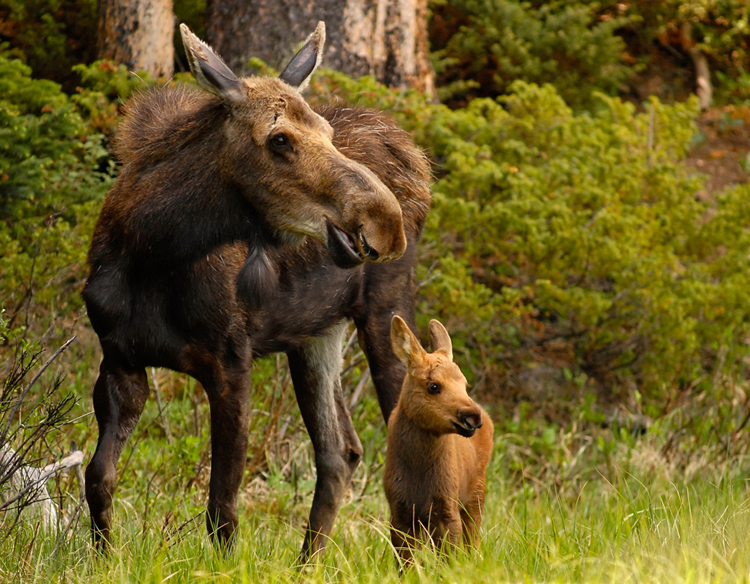 Wildlife Tours are as much about having great sightings as it is to learn about wildlife and Rocky Mountain National Park. We will talk about how they live, communicate, what they eat, learn about funny and meaningful body langauge they use, and some great random facts you will love.
We have two species discovered by Lewis and Clark, find out which ones those are. Learn why coyotes wag their tails and what it means, why ground squirrels are so important to the meadows, learn why most animals can't see the color red, and be amazed at how much elk eat everyday. Along the way we may find the world's smallest chipmuck, the Least Chipmunk, and the world's largest deer, the Moose.
Season Notes: Moose are a major goal for many folks, from mid April through June we often can get a few sightings a day and about 70% of the time we get closer than 50 yard sightings. July through early September Moose sightings become mainly views throuh the spotting scopes as most of the population moves into high mountain river valleys 1-3 miles from the trail and roadways. This is also true of Bighorn Sheep who are often at distance but very visiable in the spotting scopes from July through mid September. Bull Elk in August are often scope sightings, but cow elk and calves are common at close distances. Everyday we have a chance for close sightings of every common species, which makes every day a great adventure.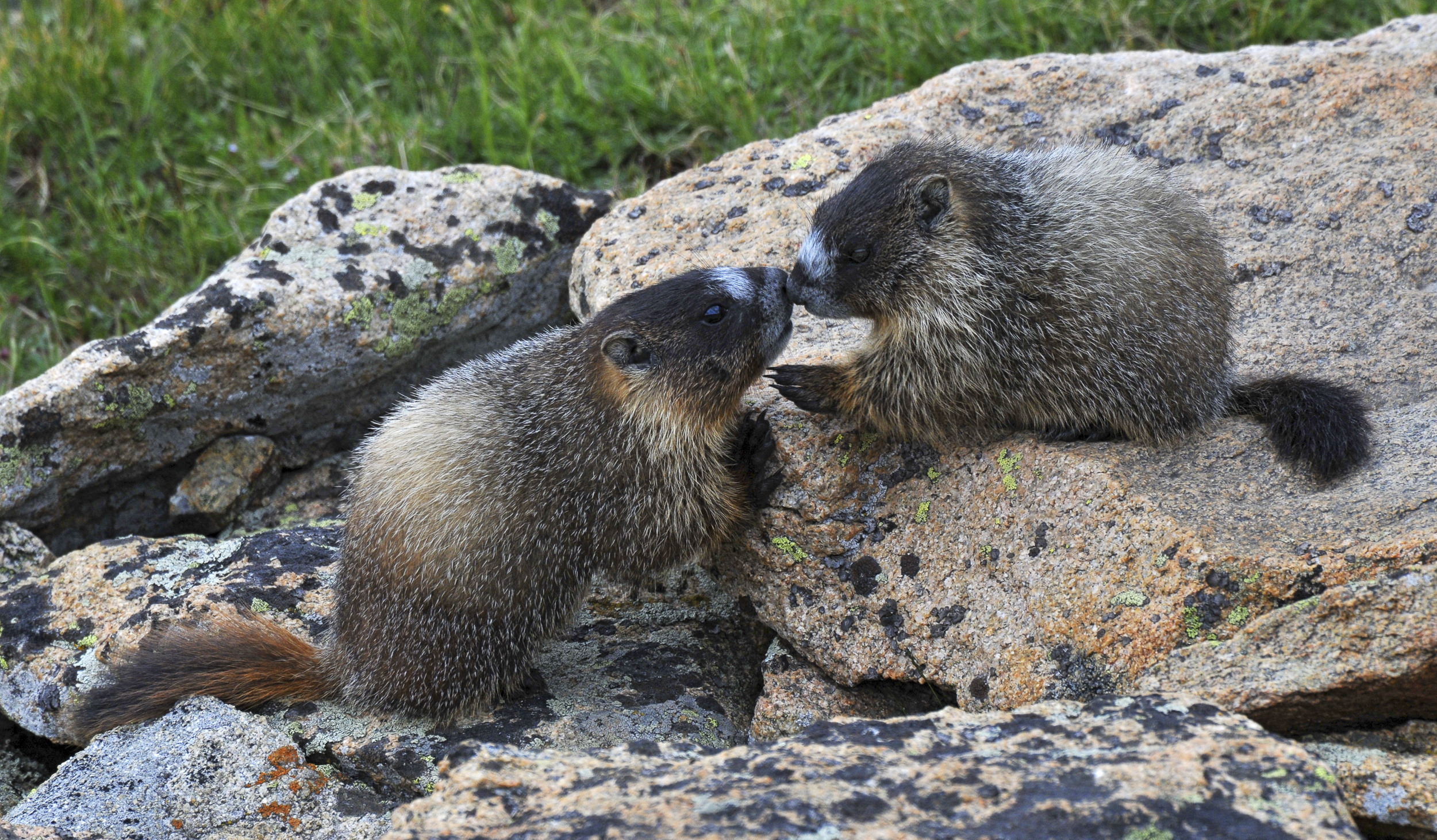 Notes: For most Wildlife Tours a 4 hour trip is recommend. On average we see the same species of animals on both morning and evening tours, but mornings usually offer closer encounters. All afternoon tours are 4 hours. Morning 6 hour tours are only recommended if you want to search out specific small mammal species or you would like to spend extended time to do a short hike or add in Nature Tour elements like wildflowers or other nature interests. 8 hour tours are best split between the morning and evening roughly 4 hours each increasing the number of species we can sight. Also reliable moose sightings end around Sept 8th.
Tour Details: All tours are private, only the people you invite will come along. Tours are absolutely limited to 4 guests. Limited to children 12 and up. If your kids are under 16 please read the Safari FAQ to make sure this tour is for your family. Binoculars are available for each person as well as use of a spotting scope to really bring those distant creatures into view. There are a number of stops where we can use the park restrooms. Sunscreen, eco-friendly and optics friendly bug spray, water and healthy snacks are provided for all guests.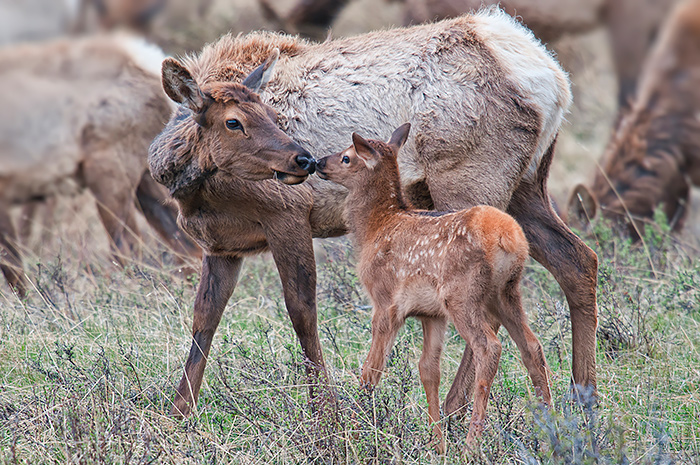 *Not included: Park entrance fees are $30 Day pass per car, $35 Week Pass per car or $80 for an annual pass. If you have a Senior, NPS Annual, or US Veterans and Active Duty Pass it is free as long as you have your pass and ID. I do not charge for a pass, as many folks already have one.
Yellow Wood Guiding is Authorized by the National Park Service, Department of Interior to conduct services in Rocky Mountain National Park. Fees for service are strictly for educational nature experiences and photography instruction, not transportation.
Check Availability
Summer Tour Fees
(Total Is Shown NOT Per Person, Rate Is The Same For 1 Or 2 Guests)
| | | | | |
| --- | --- | --- | --- | --- |
| Guests | 1 | 2 | 3 | 4 |
| 4 Hour Tour (Most Recommend) | $310 | $310 | $355 | $400 |
| 6 Hour Tour | $465 | $465 | $530 | $595 |
| 8 Hour Tour | $655 | $655 | $725 | $800 |