Estes Park Tours - Wildlife & Photo Tours

Rocky Mountain National Park Tours
Yellow Wood Guiding offers private Estes Park Guided Tours of Rocky Mountain National Park in Estes Park, Colorado. Our Estes Park Tours include Wildlife Tours, Photo Tours, naturalist led Best of Rocky Tours, guided Hiking Tours and winter Snowshoeing Tours. Avoid the crowds, see and learn more, and get the most from your Estes Park vacation by exploring with an expert Naturalist and Professional Photographer with decades of experience. Guided Tours also provide your Timed Entry Permit giving you full access to Rocky Mountain National Park.
Our Rocky Mountain National Park Tours are Private, Customized for you, Limited to 4 guests, provide world class binoculars and camera gear, and for Adults and kids 12 & up. We pick you up from your Estes Park hotel or lodging in a closed vehicle with heated seats so you stay warm traveling in comfort. We'll work to find what you want to see and point out things you never even thought to look for. Each tour is like having your own personal ranger show you the national park and its secrets that are often right out in the open but few ever notice. Our tours are for people who believe learning is fun and love to be amazed by nature.
Check Online Availablity
Summer Tours | May - Early October
Wildlife Tours
Photo Tours
Best of Rocky Tours
Hiking Tours

Have you always wanted to see a Bighorn Sheep in the winter or Moose in the summer? On a Rocky Mountain National Park Wildlife Tour we can help you have the best wildlife sightings, teach you their behaviors and give you a view into their lives. Rocky Mountain wildlife we often see include American Elk, Mule Deer, Bighorn Sheep, Moose, Yellow-bellied Marmots, American Pika, Coyotes and birds like Stellars Jays, Mountain Bluebirds, Black-billed Magpies, Common Raven, Bald Eagle and so many more. **Everyone will be provided a pair of world class Swarovski Binoculars and on more distant mountain views Kowa Spotting Scopes will be set up so you get closer animals sightings then you could ever image.**
Winter Tours | Mid October - April
Winter Wildlife Tours
Winter Best of Rocky Tours
Photo Tours
Snowshoeing Tours
Learn how and where to take great pictures in Rocky Mountain National Park on one of our Photography Tours. Our guide has over 20 years of experience teaching Beginners to use and understand their camera and composition, and guiding seasoned professionals and Advanced Photographers on Private Photo Workshops to help them get the best Rocky Mountains photos the Estes Park area can offer. **Included with the tour fee you have access to our professional Nikon mirrorless Z9 camera, pro f2.8 and f4 lenses from 14mm to 850mm, tripods, and filters.**

If you are looking for a Rocky Mountain National Park Tour to see and experience more than just wildlife, but also the amazing Rocky Mountain landscapes and nature, subalpine lakes and forests, Alpine Tundra, waterfalls, and more then one of our customized and private Naturalist led Best of Rocky Tours is for you.
Our most heart pumping Rocky Mountain National Park Tours are Hiking Tours. We depart Estes Park in the early morning to avoid crowds and thunderstorms. We can explore glacial valleys and lakes on trails from easy 2 mile round trip hikes, to very hard all day hiking tours to Rocky Mountain National Park's more remote lakes and summits on 10 to 15 miles of trail. Guided Hikes provide access and timing so you have a great time not having to worry about getting a parking spot, keeping the trail and along the way we will point out great features of geology, ecology, and nature along the way.
Compare Tour Options
Yellow Wood Guiding has been offering private Estes Park and Rocky Mountain National Park Tours year-round since 2007, serving 8000+ clients. How can we make your Rocky Mountain National Park Tour one to remember?
Tours are limited to only 4 guests so you get personal attention. We only have 4 seats, and 4 sets of excellent gear. All tours are private so the only guests will be the people you invite. Yellow Wood Guiding strives to provide quality experiences for all of our guests.
Tours are designed for adults and have a strict age 12 and up policy. Kids 14 and over enjoy the experience most due to the science being presented at a high school and college level. If your kids are under 16 please read the Safari FAQ to make sure this tour is for your family.
Each guest has access to the best gear available from Swarovski binoculars, Kowa spotting scopes, Black Diamond hiking poles, hand warmers, to professional Nikon camera gear to make the most of your Rocky Mountain experience.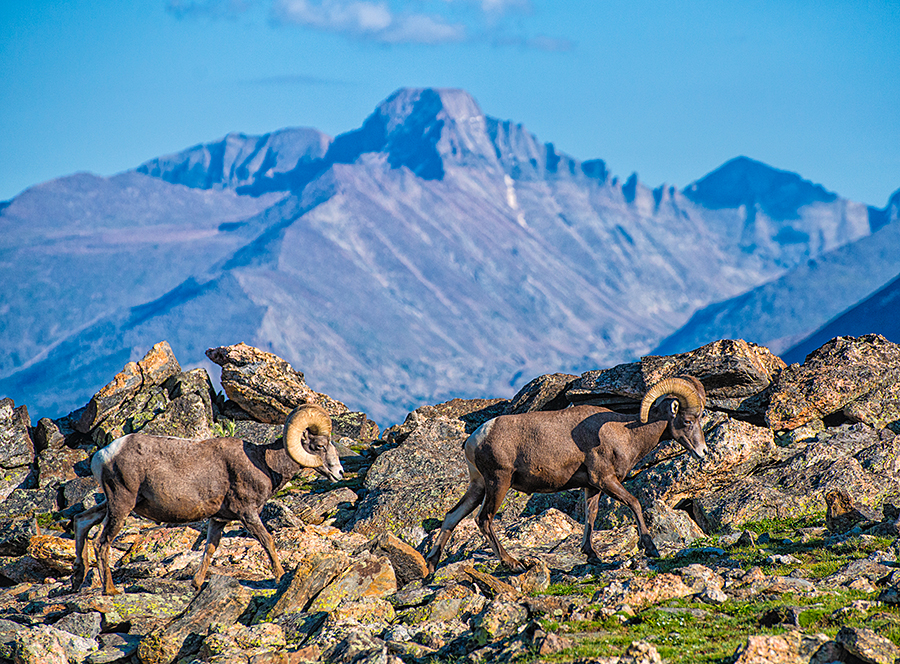 Yellow Wood Guiding is Authorized by the National Park Service, Department of Interior to conduct services in Rocky Mountain National Park. Fees for service are strictly for educational nature experiences and photography instruction, not transportation.