Winter Best of Rocky Tours
Winter Rocky Mountain National Park Tours
Visit the best Winter roadside Rocky Mountain views, frozen lakes, and winter ecology
---
Estes Park Winter Tours | Mid October - April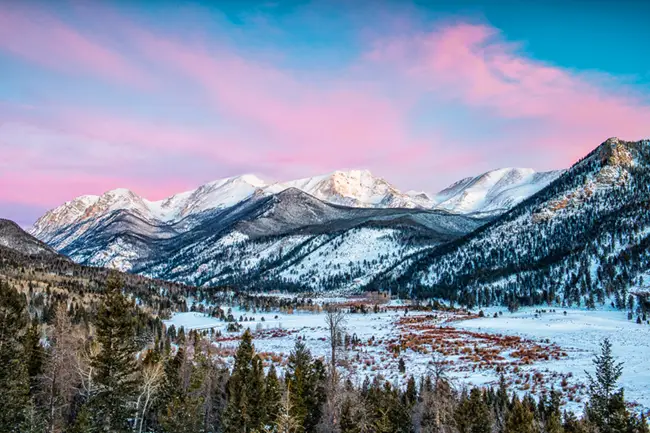 3.5 Hr Winter Best of Rocky Tour
Naturalist led guided winter tour of Rocky Mountain National Park's best roadside mountain views, frozen lakes like Bear Lake and Sprague Lake, glacial valleys, down to the lower Canyon and Great Plains and any animals and nature along the way.
Book Now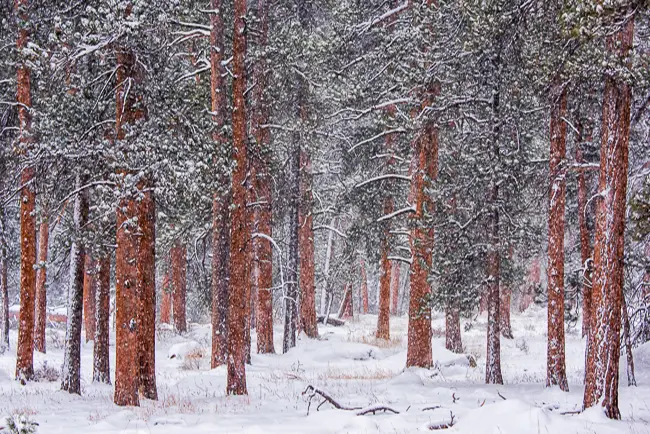 3.5 Hr Winter Nature Nerd Tour
If there is a Nature topic you love, we can dive deep into all of the different sciences to expand your world while learning about the Estes Park rocky mountain region's winter biology, ecology, botany, birds, animal tracks, and history.
Book Now
---
Winter Best of Rocky Tours
Winter time is an amazing time of survival and adaptation in Rocky Mountain National Park. Let's go out and explore some of these great stories and see the park and Estes Park region in the winter months. Being amazed by nature is all in asking the right questions, like how can trees grow out of rocks, or how that rock got there. The answers will blow your mind.
Naturalist led Winter Best of Rocky Tours are customized to your interests; you tell us what we are interested in and that is what we will focus on. We can ramble through different ecosystems looking at the trees, animal tracks, and other features that most people would never notice. Some topic ideas for you would be: forest ecology, predator prey relationships, winter botany, local history, geology, climate change impacts, winter birds, and a whole lot more.
Since only Bear Lake Road, Route 34 and Route 36 are open this time of the year some views are limited but still spectacular along the roadways, so we can spend some time sightseeing weather permitting, but the main focus is on discussing ecology, nature and taking short walks and stops through out the park.
Winter Weather Info page for complete details on how bad or nice the weather can be in Rocky.

Locations we may visit depending on your goals:
Bear Lake Corridor Area: Bear Lake, Sprague Lake, Moraine Park, Glaicer Creek
Eastern Rocky Lower Valleys: Upper Beaver Meadows, Horseshoe Park, Endo Valley
Estes Park Region: Many Parks Curve, Lumpy Ridge, Devils Gulch, Dry Gulch, Northern and Southern Estes Park Valley, Big Thompson Canyon, Masonville
If you want to see some amazing sights and you are willing to hike be sure to check out the Hiking Tours.
---
Winter Nature Nerd Tours
Winter Nature Nerd Tours are more trail oriented to really get into the amazing details and stories mother nature holds. We never hike very far, there is just too much nature to see. We'll also drive to various locations in the park, but spend more time on the stories and topics that you're most interested.
This tour is entirely customized for your interests. Our naturalist is extremely well versed in nearly every nature subject Rocky Mountain National Park has to offer including, Ecology, Biology, Birding, Botany, Forest Ecology, Fire Ecology, Predator Ecology, Glaciology, Native American History, Local History, and much more.
Note: We can mix a Winter Nature Tour with a Winter Wildlife Tour. Let us know what you're most interested in.
---
Winter Tour Fees - Mid October - April
(Total Is Shown - NOT Per Person, Rate Is The Same For 1 Or 2 Guests)
Guests
1 or 2
3
4
3.5 Hour Tour Total (Most Recommended)
$225
$260
$295
6 Hour Tour Total
$400
$445
$490
8 Hour Tour Total
$525
$585
$645